Glace Apricots
Select Packaging ...
Gift Box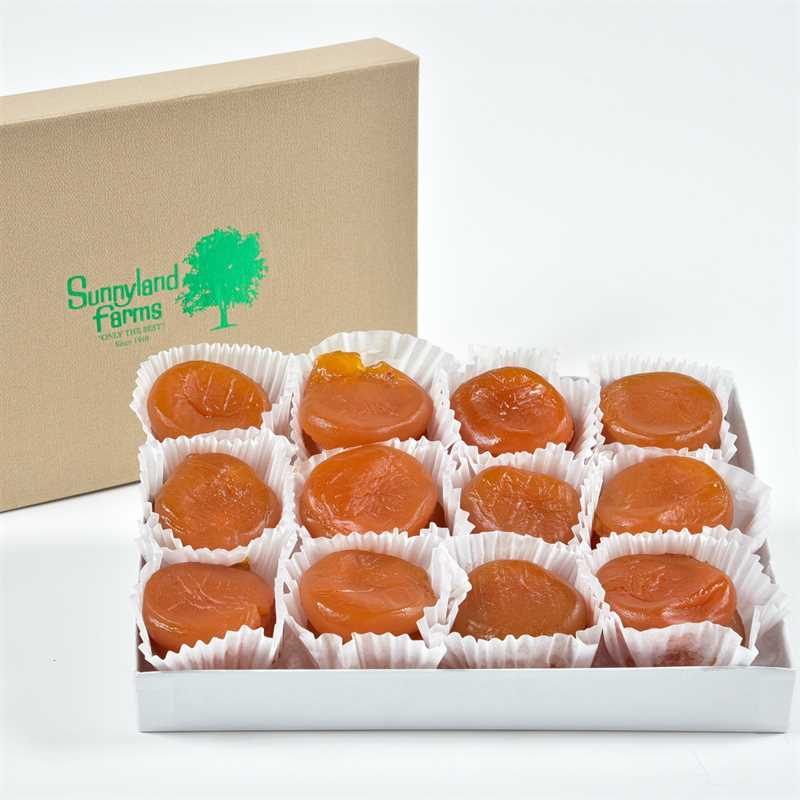 Home Box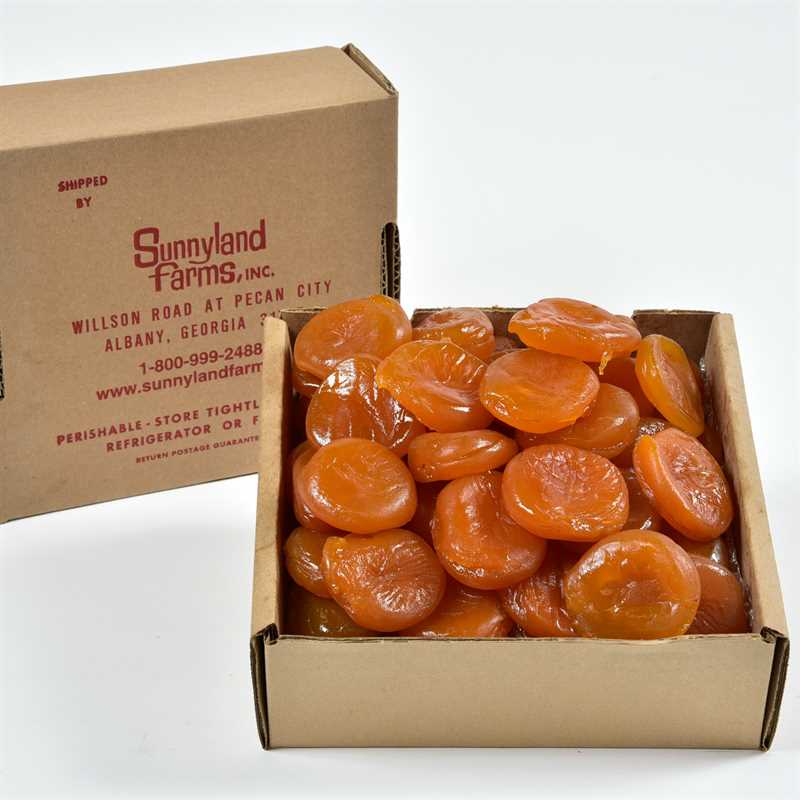 1-Pound "D-I-Y" Bags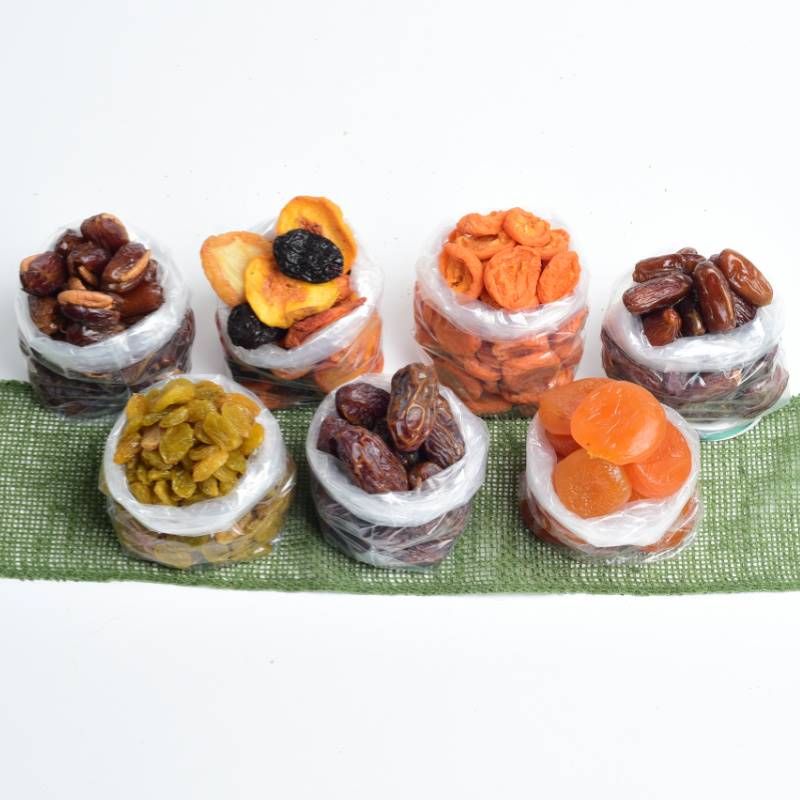 Gift Box
#329 - - 24 each - 2lb total
#4329 - - Case of 4 #329 - 8lb total
#6329 - - Case of 6 #329 - 12lb total
Home Box
#330 - - 27 each - 2lb 3oz total
#4330 - - Case of 4 #330 - 9lb total
#9330 - - Case of 9 #330 - 19lb 1oz total
Our "Do-It-Yourself" bags are one of the most popular ways to try new products and to restock old favorites. Mix and Match any way you choose.
More arrow_drop_down arrow_drop_up

Product Description

Glacé Apricots are a luscious treat. They are a useful sweet ingredient when added to desserts and cakes, plus they can be eaten by themselves too! They are moist, plump, and we're sure your whole family will enjoy them. They are packaged out in a handsome gift box or home box that has been thoughtfully packed with separate layers, so they arrive beautifully enough to show off at your next family get-together or even your fanciest celebrations.

More Fine Dried Apricot Products

Be sure to browse our entire collection of dried aprictos and other dried fruits.
Nutritional Information arrow_drop_down arrow_drop_up
Additional Information arrow_drop_down arrow_drop_up

| | |
| --- | --- |
| Packaging | home box / bulk, signature tin, gift tin, 1-pound bags |
| Ingredients | fruit |
| Specialties | sweet, gift |
Related Products