Dark Chocolate Pecan Clusters
Select Packaging ...
Gift Tin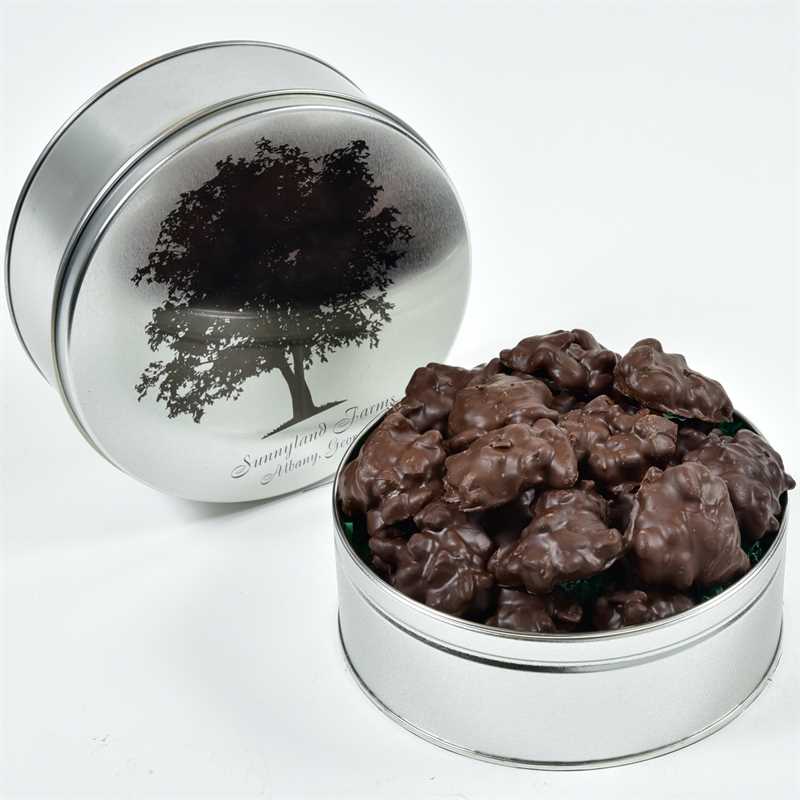 Home Box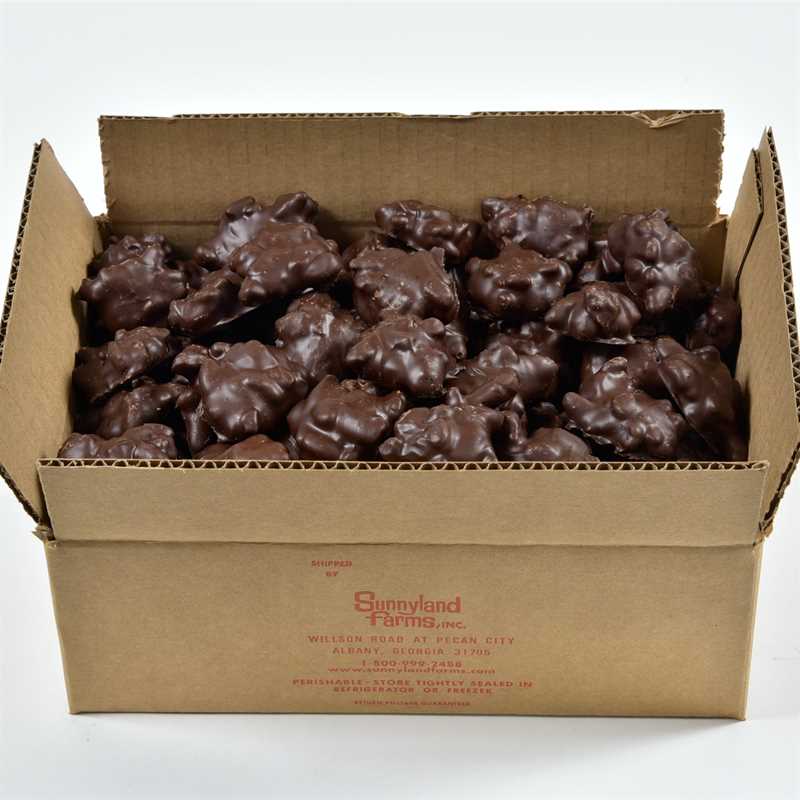 1-Pound "D-I-Y" Bags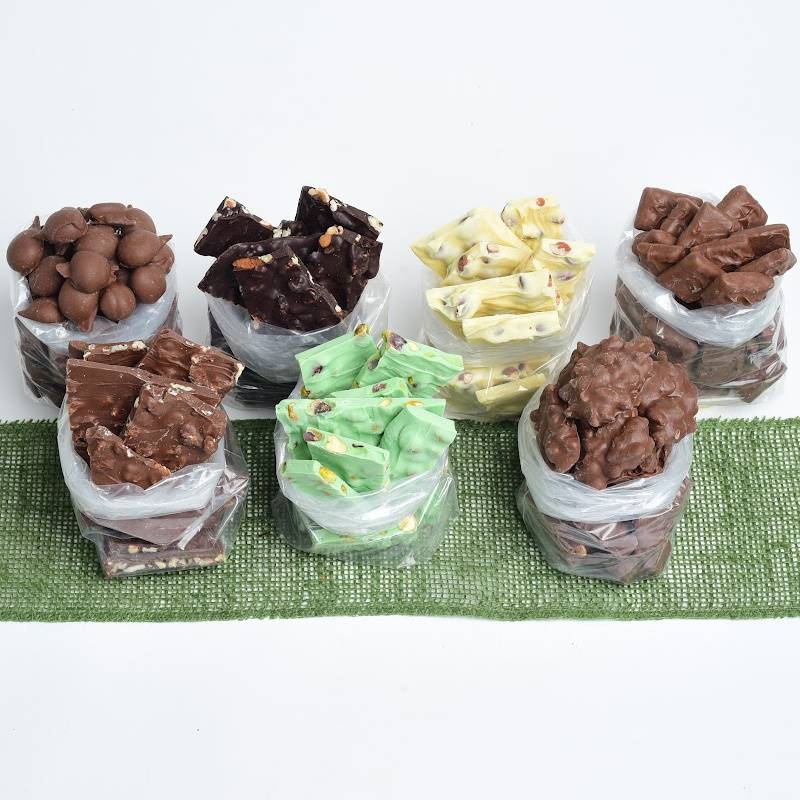 Gift Tin
#4381 - - Case of 4 #381 - 4lb total
#9381 - - Case of 9 #381 - 9lb total
#6408 - - Case of 6 #408 - 10lb 8oz total
Home Box
#4382 - - Case of 4 #382 - 7lb 8oz total
#6382 - - Case of 6 #382 - 11lb 4oz total
#3383 - - Case of 3 #383 - 10lb 8oz total
#5383 - - Case of 5 #383 - 17lb 8oz total
Our "Do-It-Yourself" bags are one of the most popular ways to try new products and to restock old favorites. Mix and Match any way you choose.
CHOCOLATES ARE SHIPPED MID OCTOBER THRU MOTHER'S DAY!
Sunnyland Turtles with Fresh Pecans
After nearly 100 years, Pecan Caramel Clusters or 'Turtles' are still one of the most popular nut candies. And ours are the best. Crisp pecan pieces smothered with thick creamy caramel and enrobed in our rich Dark Chocolate. Each Cluster is individually wrapped! Some of the finest gourmet candy in the South.
More arrow_drop_down arrow_drop_up

Product Description

After nearly 100 years, Pecan Turtles (or Pecan Caramel Clusters) are still one of the most popular types of gourmet candy we create. Fresh, pecan pieces are smothered with a thick creamy caramel. Each turtle is then enrobed in our rich, decadent Dark Chocolate. Each one is then carefully packed and individually wrapped for maximum quality as well as maximum freshness!

Product Description

Our Dark Chocolate Pecan Clusters come in a variety of packaging options to best suit your needs. Our gift tin selections are perfect for a wide range of occasions, from corporate to personal. Looking for the most bang for your buck? Then choose one of our economical home boxes. All packaging comes individually or by the case to truly maximize the savings. And of course, free shipping has always been our standard at Sunnyland Farms so there are never any surprises at checkout.

Other Pecan Turtle and Chocolate Candies

Are you looking for something else? We have many other chocolate candies and chocolate treats fresh from our kitchen to choose from.
Nutritional Information arrow_drop_down arrow_drop_up
Additional Information arrow_drop_down arrow_drop_up

| | |
| --- | --- |
| Packaging | home box / bulk, signature tin, gift tin, 1-pound bags |
| Ingredients | pecans, chocolate |
| Specialties | sweet, gift |
Related Products