Classic Pecan Trio
Select Packaging ...
Gift Tin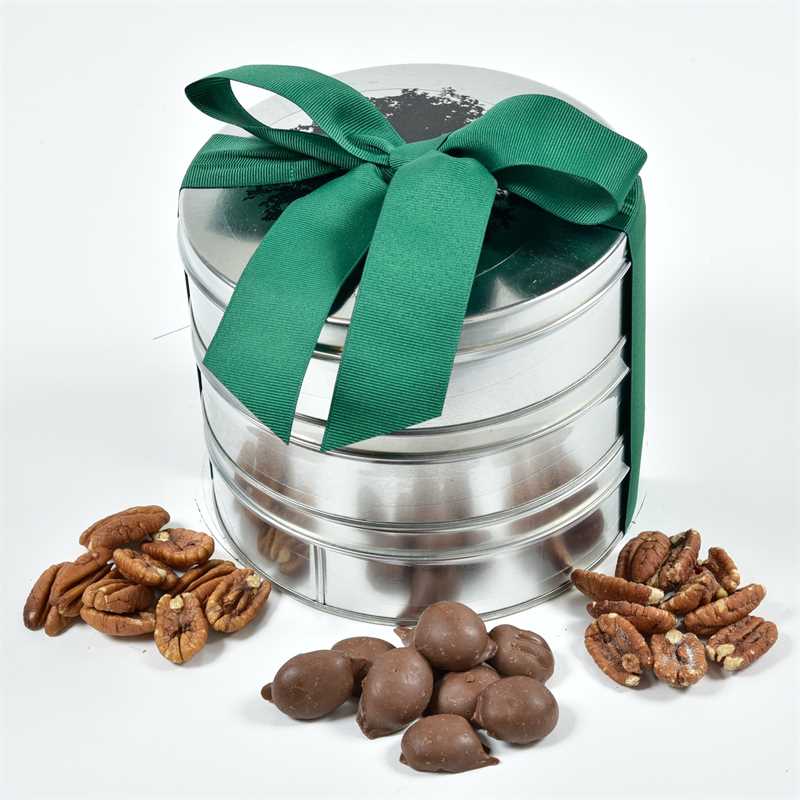 Categories: Nuts, Pecans, Goodies, Chocolate, Sunnyland Farms Gifts, Gift Tins, Gift Boxes, Corporate Gifts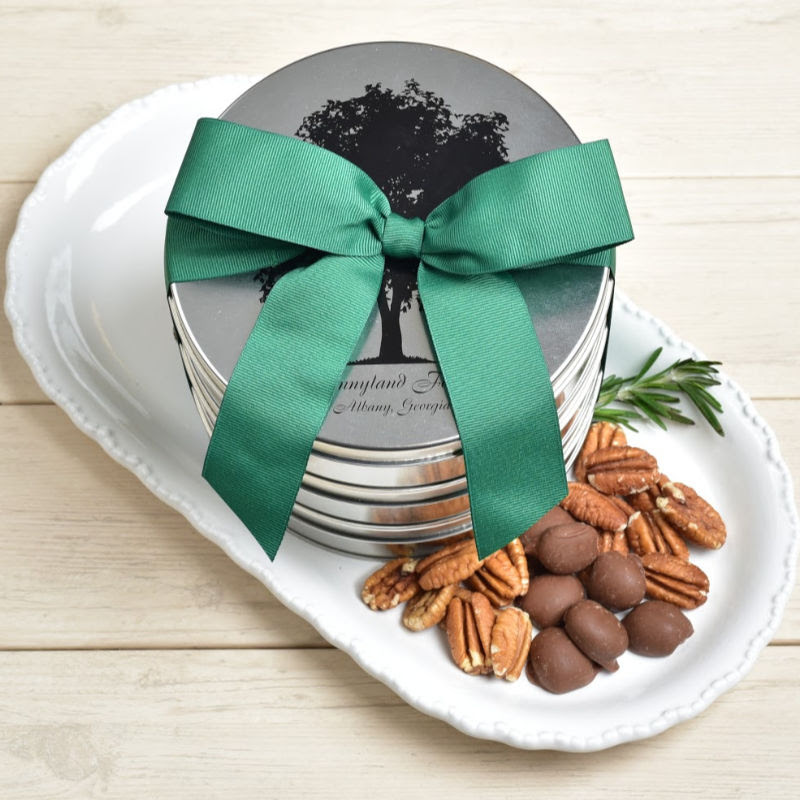 Something for Everyone!
Introducing our Classic Pecan Trio gift tower. This collection of gift tins has something for everyone. One tin of Raw Mammoth Halves. One tin of Toasted and Salted Halves. One Tin of Chocolate Covered Pecans. The best of Sunnyland's best in this trio. Each carefully packed in our exclusive Sunnyland silver and black tins and topped with a festive green butterfly bow.
More arrow_drop_down arrow_drop_up

Product Description

The Classic Pecan Trio is your answer when the gift must be exceptional.

Raw Mammoth Pecan Halves – 12 oz
Toasted and Salted Mammoth Pecan Halves – 11 oz
Milk Chocolate Covered Pecan Halves – 12 oz
Nutritional Information arrow_drop_down arrow_drop_up
Additional Information arrow_drop_down arrow_drop_up

| | |
| --- | --- |
| Packaging | signature tin, gift tin |
| Ingredients | pecans, chocolate |
| Specialties | sweet, salty, raw, toasted, gift |
Related Products