Choco Pecans
Select Packaging ...
Gift Tin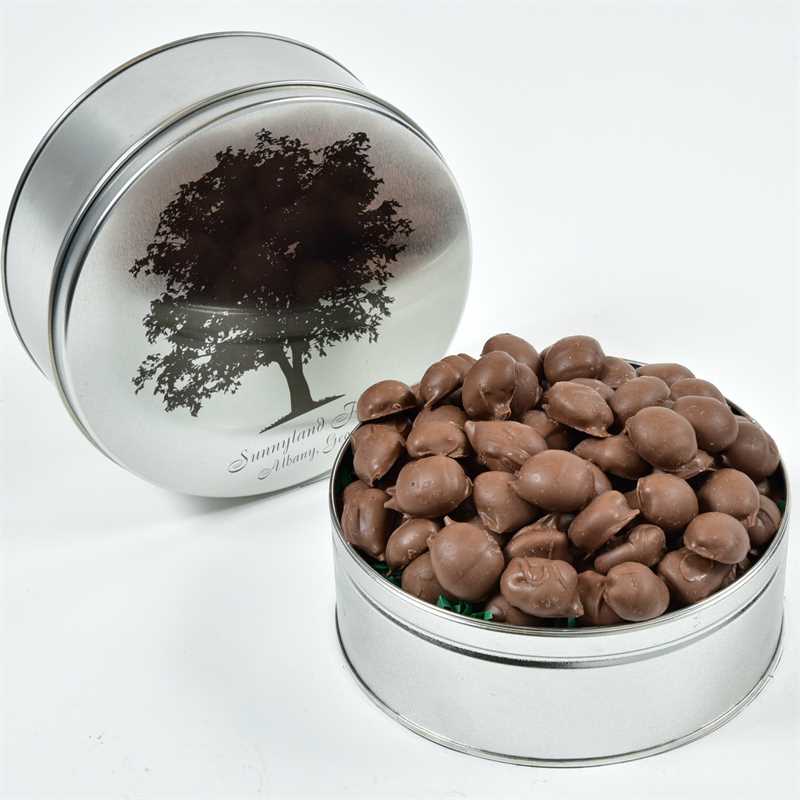 Home Box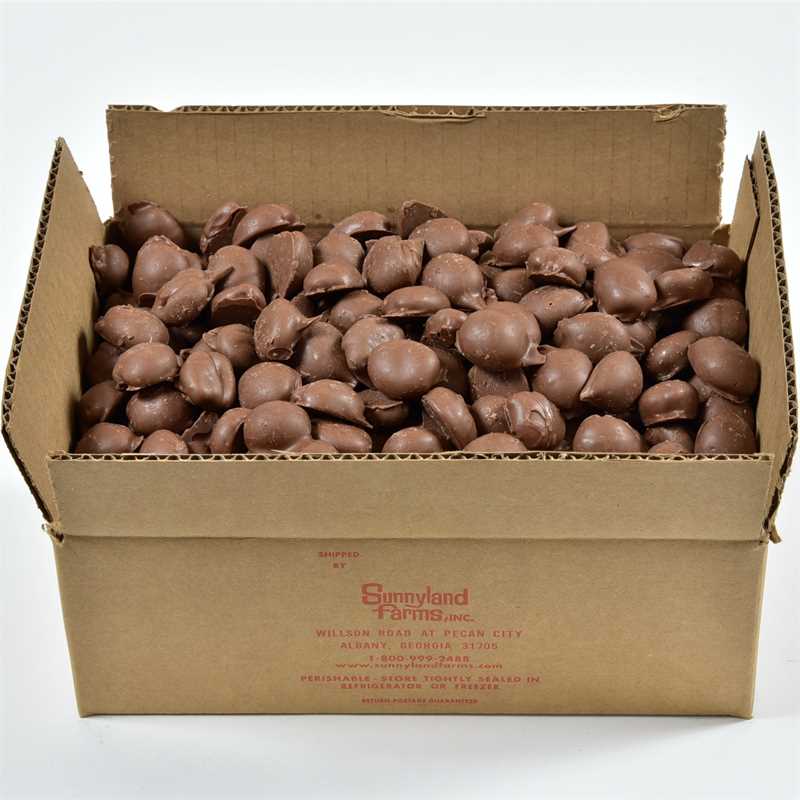 1-Pound "D-I-Y" Bags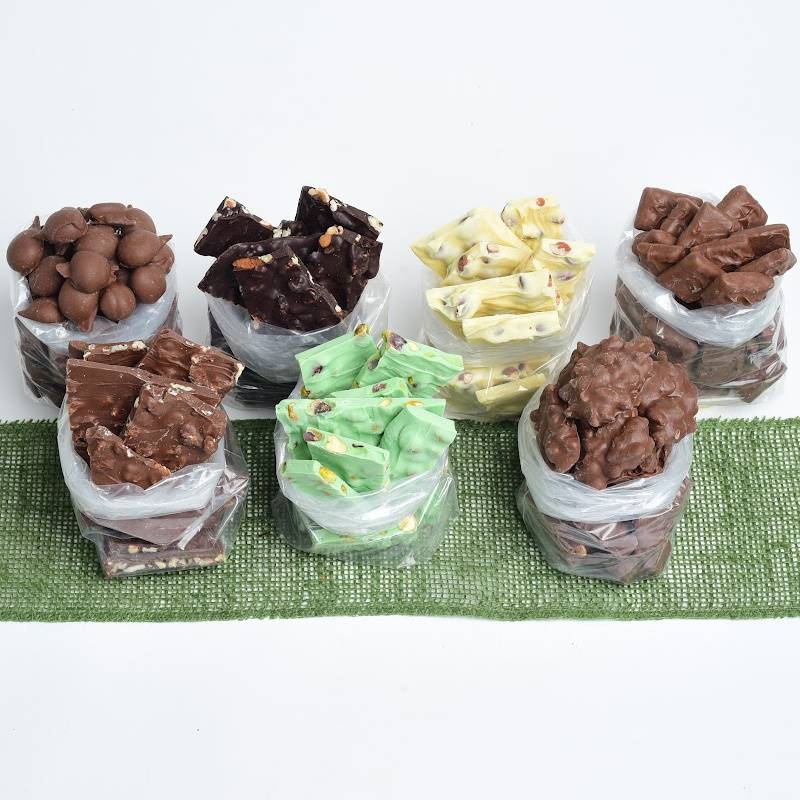 Gift Tin
#4092 - case of 4 - 6lb total
#9092 - case of 9 - 13lb 8oz total
Home Box
#4091 - case of 4 - 9lb total
Our "Do-It-Yourself" bags are one of the most popular ways to try new products and to restock old favorites. Mix and Match any way you choose.
Categories: Goodies, Chocolate, Sunnyland Farms Gifts, Junior Tins, Valentine Gifts: Chocolates, Treats, and Goodies, Candied Pecans, Gluten-Free Pecans
Milk Chocolate Choco-Pecans
Georgia grown, Extra Fancy Junior Pecan Halves, lightly toasted and salted, enrobed in our creamy rich Milk Chocolate. These have become a favorite for wedding favors. 2 oz in each handy cello bag.
More arrow_drop_down arrow_drop_up

Product Description

Our Milk Chocolate Covered Pecans are a favorite that are hard to pass up. Extra Fancy Junior Pecan Halves are lightly toasted and salted before being enrobed in a generous layer of our creamy rich milk chocolate for a taste that will leave you mesmerized. This gourmet candy has become a favorite for wedding favors. You'll find 2 oz. of chocolate nutty goodness in each handy cello bag.

"The 'Choco Pecans' at my daughter's wedding were the highlight of the reception!" D. L. Theurer, Ft Wayne, IN

Product Description

Our Choco Pecans are available in both a gift tin or the more economical home box. Don't forget, free shipping has always been our standard at Sunnyland Farms so there are never any surprises at checkout.

More Chocolate Covered Candy

At Sunnyland Farms we have a sweet treat for every taste. Be sure to view our generous selection of chocolate-coated nuts and gourmet candy.

Shop All Chocolate-Covered Candies
Nutritional Information arrow_drop_down arrow_drop_up
Additional Information arrow_drop_down arrow_drop_up

| | |
| --- | --- |
| Packaging | home box / bulk, gift tin, 1-pound bags |
| Ingredients | pecans, chocolate |
| Specialties | sweet, salty, toasted, gift |
Related Products