Brazil Nuts RAW
Select Packaging ...
Home Box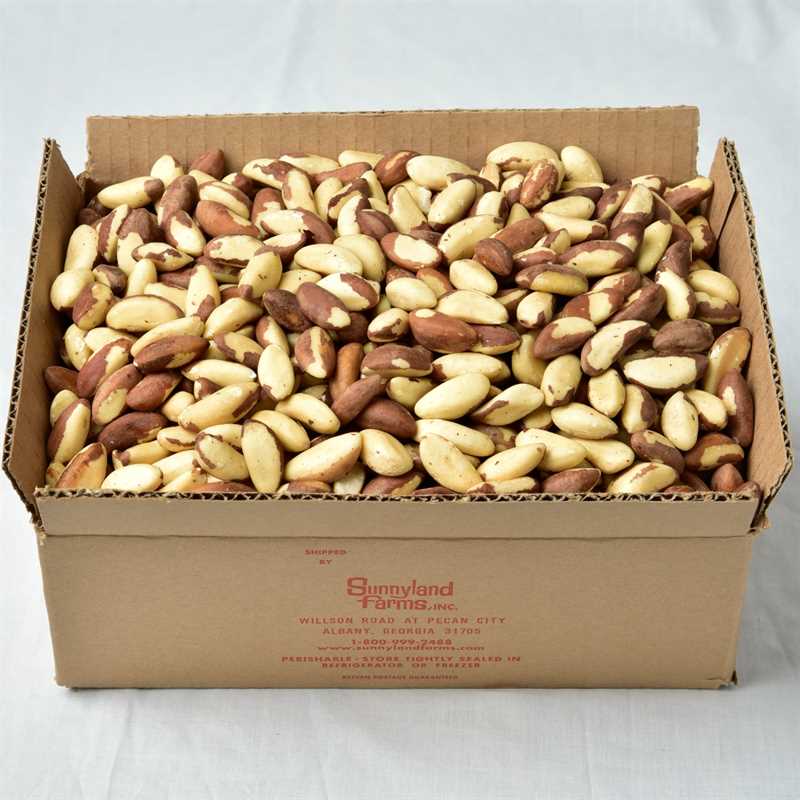 1-Pound "D-I-Y" Bags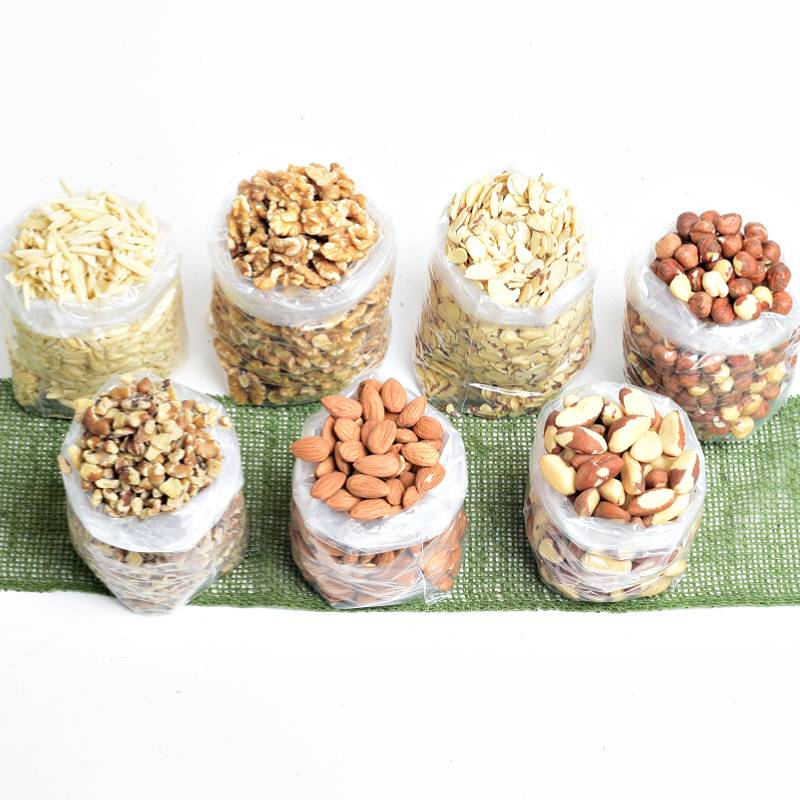 Home Box
#4156 - - Case of 4 #156 - 16lb total
#6156 - - Case of 6 #156 - 24lb total
Our "Do-It-Yourself" bags are one of the most popular ways to try new products and to restock old favorites. Mix and Match any way you choose.
Brazil Nuts
The best Brazil's come from Bolivia. So that is where we get ours. Brazil Nuts are often overlooked, but they bring a unique flavor to everything from salads to homemade trail mix. Brazil Nuts are high in protein, selenium and an excellent source of dietary fiber. Kosher certified.
More arrow_drop_down arrow_drop_up

Brazil Nuts - The Best in the World

Bolivia most likely does not come to mind with your think Brazil Nuts. But after scouring the globe we believe the best Brazil Nuts come from Bolivia. If you haven't tried Brazils we encourage you to do so. This nut is packed with nutrients including selenium and magnesium. Two elements that can be difficult to find in other foods.

Beyond Brazil Nuts

Be sure to shop the entire Sunnyland collection of nuts!
Nutritional Information arrow_drop_down arrow_drop_up
Additional Information arrow_drop_down arrow_drop_up

| | |
| --- | --- |
| Packaging | home box / bulk, 1-pound bags |
| Specialties | kosher, raw |
Related Products