Home
/
Pecan Post
/ State of the Farm Press Release
State of the Farm Press Release
Sunnyland Farms Harvest Season is underway and like other Georgia Pecan farmers, an excellent pecan crop is anticipated.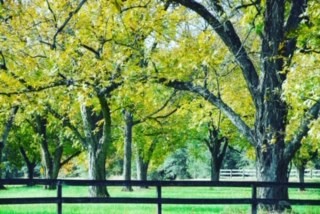 This past growing season was a good one with adequate rainfall and plenty of good Georgia sunshine, making the quality of the pecan kernel and the amount of yield excellent. Sunnyland's top pecan varietals are Desirable, Elliot and Pawnee, all of which look great this season and will be headed into our cleaning and shelling plants to fill Holiday and Wholesale orders alike.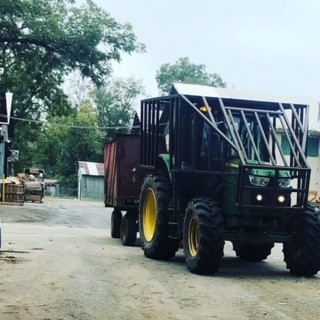 Pecan Harvesting is an in-depth process, but in a nut-shell (no pun intended) the farming process begins with gently shaking a pecan tree with a mechanical shaker making the husks fall gently to the ground. Secondly the pecans are then swept into neat rows for our harvesting tractors to run over and place into large wagon containers. Lastly the container of nuts is then hauled back to our cleaning plant where debris (limbs, leaves, etc.) is separated from the husk and where Sunnyland's lengthy sorting process begins.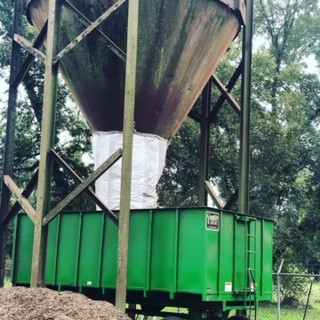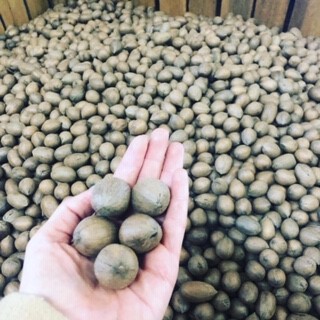 While 2020 has had its challenges, we are proud of our farm team for adjusting to new stringent Co-vid procedures and are very excited about this year's crop. While sales have increased for our homemade candies, baked goods and other nut mixes, our number one seller's remain our 3-pound home box of Raw Mammoth Pecan Halves and our 3-pound home box of Pecan Pieces. Only at Sunnyland can you receive true "Tree to Table" pecans from the finest Georgia Pecan Farm around.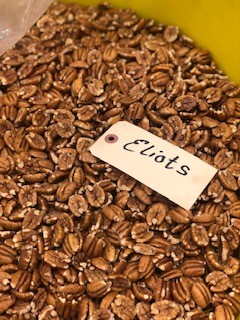 "Sunnyland Farms is a family-owned Pecan Farm and Specialty Foods business based in Albany, Ga. specializing in Farm-Fresh Georgia Pecans, Gourmet Nut Mixes, Dried Fruits, Chocolates, Handmade Candies & Cakes."