Home
/
Pecan Post
/ "Nuts" for Charcuterie Boards!
"Nuts" for Charcuterie Boards!
Charcuterie, which literally means 'cold cooked meats' or a store that sells cold cooked meats, is definitely all the rage right now. Most people associate the term more with a platter of cold, cured meats that include many different savory and sweet foods. All could include an assortment such as nuts, dried fruit, cheese, jam, honey, olives, crostini, the world really is your oyster!
Here are some of the traditional cured meats best-known in the charcuterie world: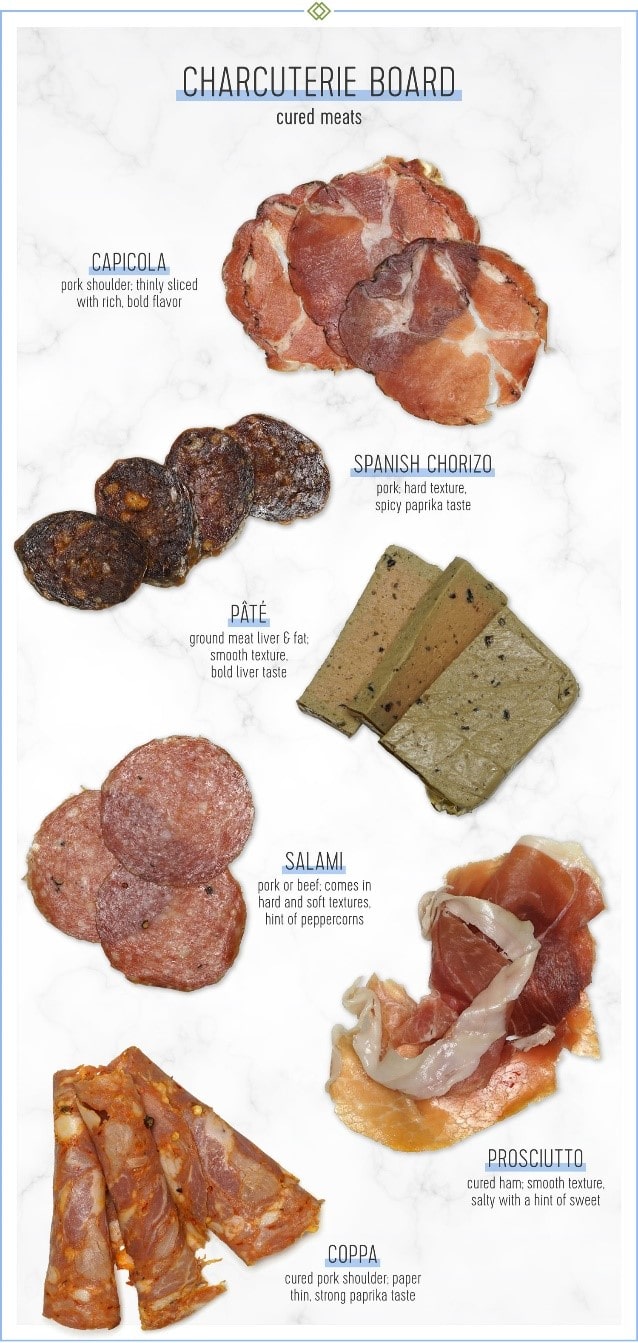 Disposable charcuterie boards have really made an entrance into the specialty food gifting business, with many independent varieties popping up catering to the rage. Here's a link discussing the trend: Charcuterie Boards Are All The Rage: How to Host the Perfect Party - Schaller & Weber (schallerweber.com)
Best Nuts for Charcuterie Boards? Pecans of Course!
Here at Sunnyland, we have many products that go perfectly with a charcuterie board, such as:
The list could go on. (Are you having a tough time deciding? You can mix and match in our DIY 1-pound bags here.) Here is an image featuring many of these products: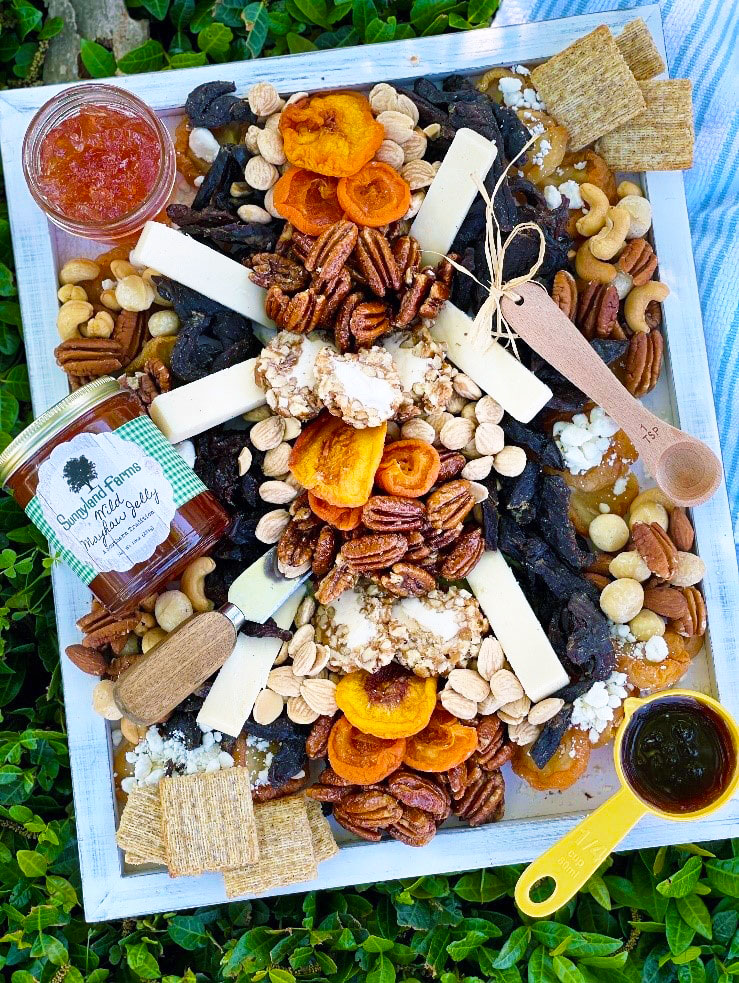 How to Put Together a Charcuterie Board
Creating your own Charcuterie boards really is very simple:
1. grab a nice cutting board (we really like the look of wood)
2. select one or two really nice cheese selections such as Asiago or Smoked Gouda
3. choose one or two cured meats to compliment. Proscuitto is always a favorite as well as maybe an herb cured salami.
Once the cheese and meat are chosen, the rest is simple!
Purchase a few of your favorite nuts (Sunnyland of course) dried fruits go particularly well here (dried pears are a favorite around here) and finish it off with a nice honey (gallberry) and maybe a spiced jam. Place crackers or crostini around the board and voila, you've created your very own charcuterie board! Enjoy at your next special gathering or a relaxing night in. If you'd like to make your own flavored pecans - sweet, savory, or spicy - make sure to start with Sunnyland's high-quality raw pecans as the base.
Salut!