Home
/
Pecan News & Blog - Pecan Industry Updates
/ Corporate Gifts - Sharing is Caring
Corporate Gifts - Sharing is Caring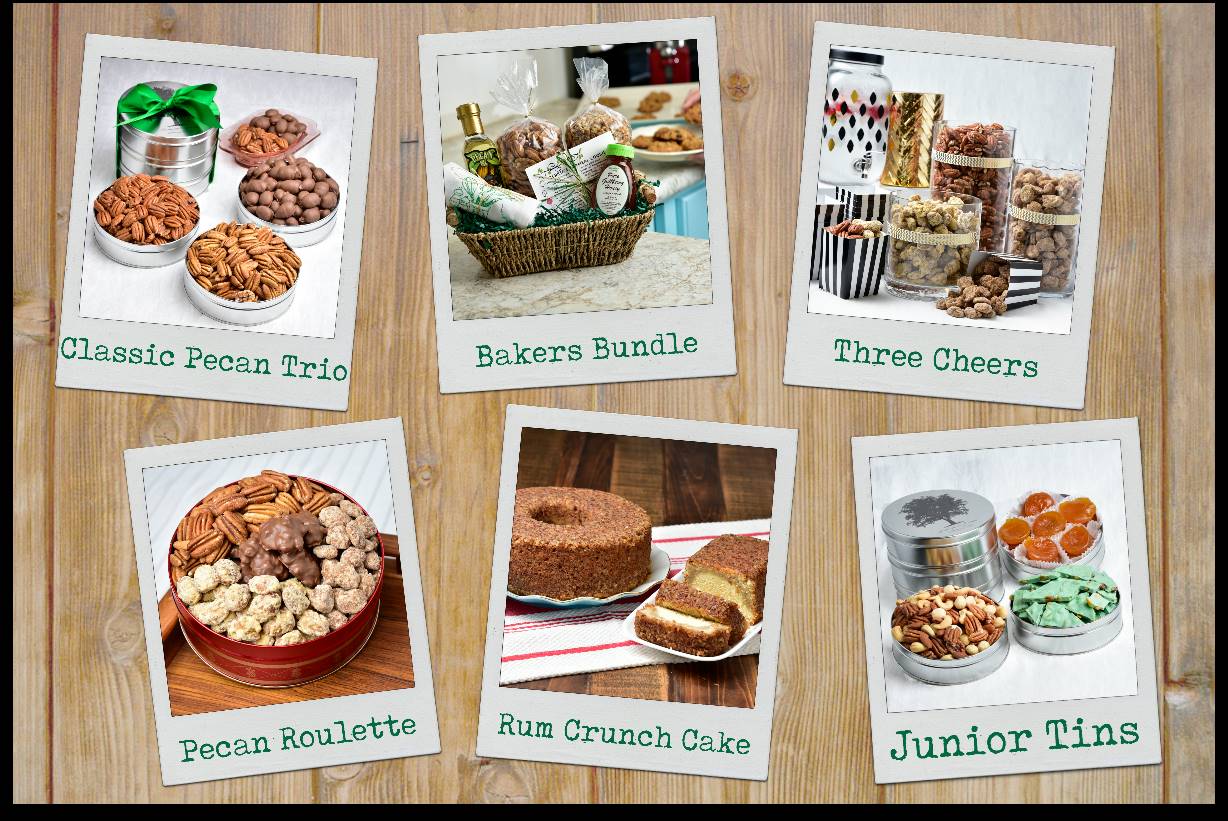 Here at Sunnyland Farms, we are smack dab in the middle of Harvest Season, the groves are busy with shakers, our shelling plant is humming with sounds of cracking pecans and our cleaning plant is busy sorting and sizing out "Only the Best" nuts for our catalog and corporate gifts. These beautiful pecan halves then go into our handcrafted treats and ever so popular nut-mixes. All brought to you since 1948 by the Willson family.
These gourmet gifts make the perfect office Holiday present for clients and associates alike. We streamline the corporate gifting process, making it easy and efficient for you to order and ship multiple gifts. Just think of us as your personal North Pole station-with shiny holiday gift packages arriving at your doorstep. We can include a Holiday greeting within each gift, or if you like, your company business card. Choose from our Toasted & Salted Pecan Halves, Mixed Nuts, Gourmet Chocolates, Handmade Candies and Cakes, or THE BEST timeless Pecan Pie you will ever taste. Or try a few of our new catalog items: Pecan Butter, Pumpkin Bread or our wholesome Chewy Granola. All wonderful items to treat those on your list.

The kitchen is summoning us back with its wafting smells, so we are off! Just remember, our customer service is here to help make your office Holiday gifting simple and impressive. Just check out what two of our corporate clients have to say about working with Sunnyland:
We look forward to serving you and your clients this Holiday Season. Please stop in and see us next time you are in the Southwest Georgia area. We might give you a lesson on how to properly crack a pecan, or even give our thoughts on the proper way to say it!
Cheers,
Staci Willson