The Crate
Select Packaging ...
Gift Crate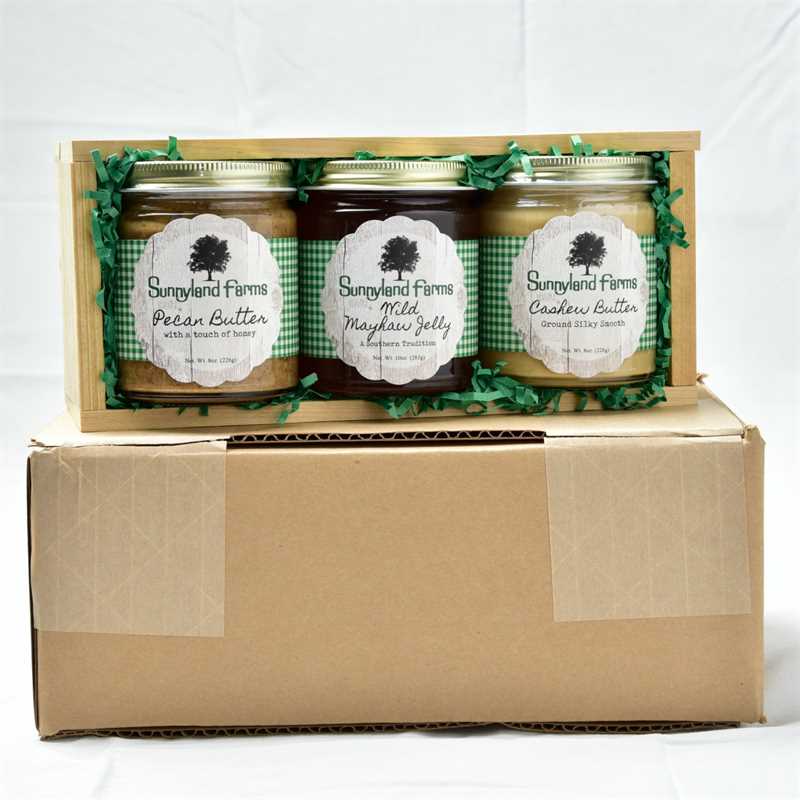 Gift Crate
#4365 - - Case of 4 #365 - 12lb total
Categories: Goodies, Sunnyland Specialties, Sunnyland Farms Gifts, Gift Boxes, Corporate Gifts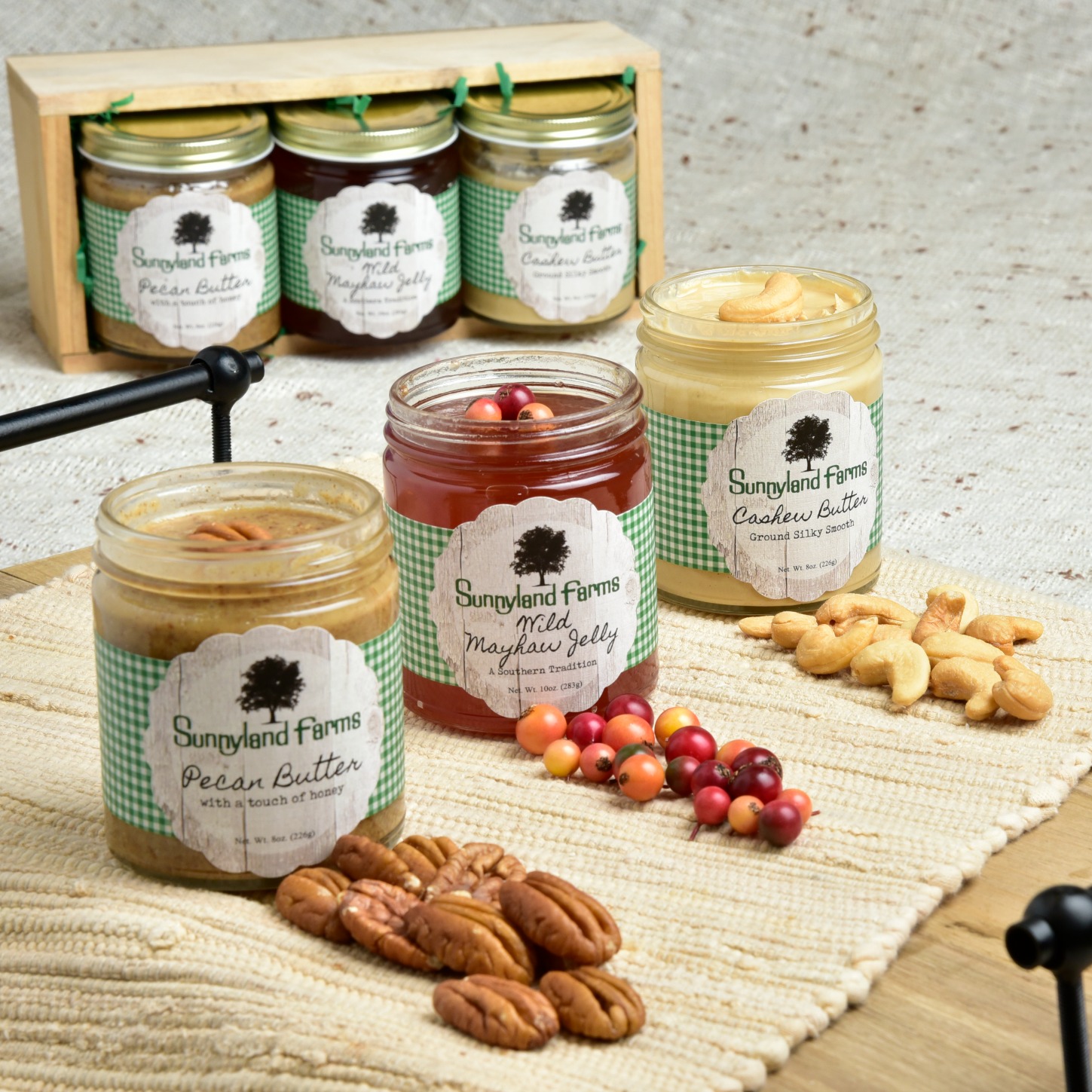 Sunnyland Gift Crate
We think our our Sunnyland Gift Crate makes the perfect gift! Featuring our highly sought after nut butters and homemade fruit spread, each crate contains: One 8 oz jar of cashew butter, One 8 oz Jar of Pecan Butter and One Jar of Mayhaw Jelly.
More arrow_drop_down arrow_drop_up

Product Description

We think our our Sunnyland Gift Crate makes a wonderful gift for friends, family or yourself! Each crate comes with the following:

One 8 oz Jar of Cashew butter
One 8 oz Jar of Pecan Butter
One 8 oz Jar of Mayhaw Jelly
Nutritional Information arrow_drop_down arrow_drop_up
Additional Information arrow_drop_down arrow_drop_up

| | |
| --- | --- |
| Packaging | home box / bulk |
| Specialties | sweet, toasted, gift |
Related Products