Pecan Butter
Select Packaging ...
Home Box
Nut Butter Duo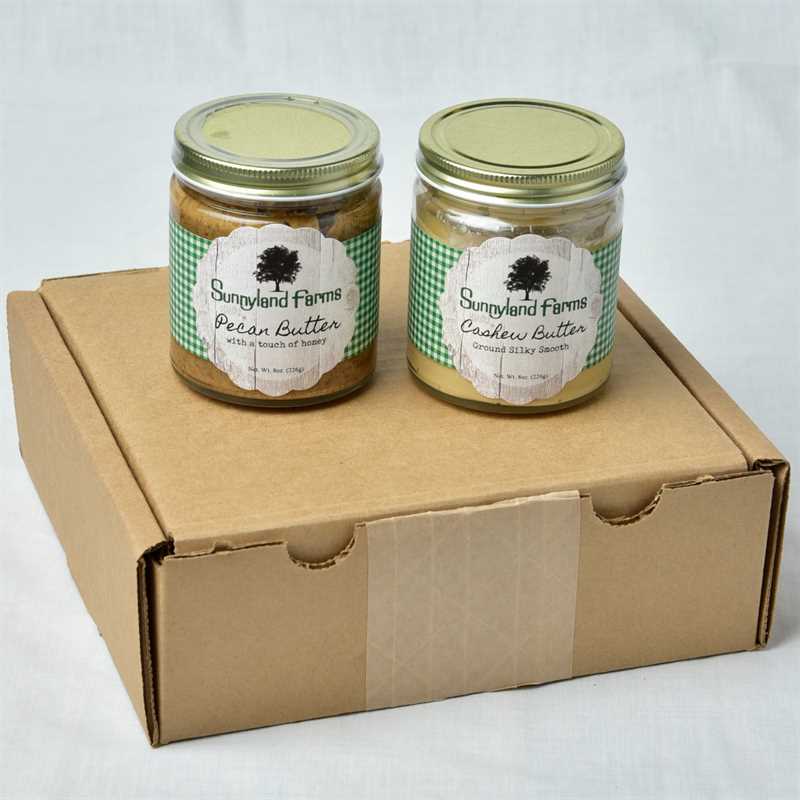 Trio Gift Crate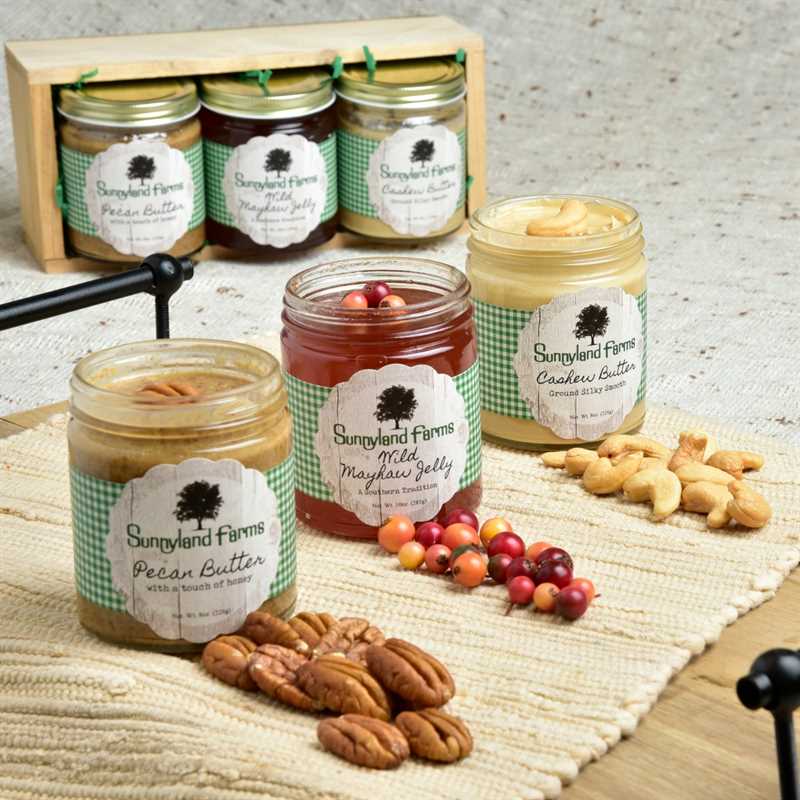 Nut Butter Duo
#65 - - One 8oz Jar of Each (Cashew Butter/Pecan Butter)
Trio Gift Crate
#365 - - One 8oz Jar of Each (Mayhaw Jelly/Cashew Butter/Pecan Butter)
Categories: Nuts, Pecans, Goodies, Sunnyland Specialties, Gluten Free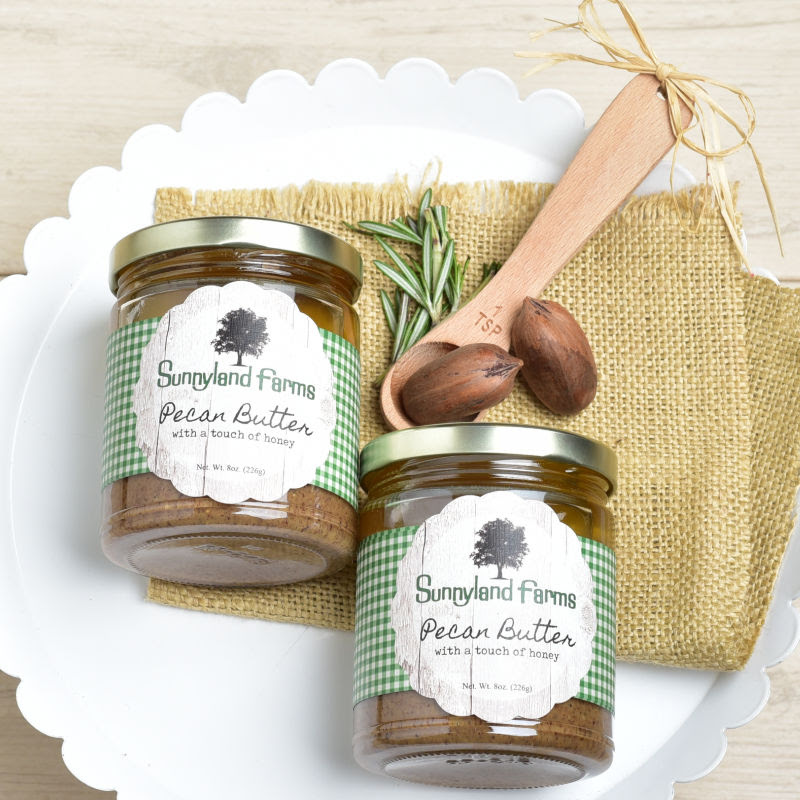 Our Pecan Butter is made with pecans, a touch of butter and a dash of honey. This is a true pecan butter with no sugar and no palm oil. A healthy, safe alternative to those allergic to peanut butter with an amazing flavor. We roast Pecan Pieces in a bit of butter and add a touch of Wildflower honey. Our Pecan Butter is made with fresh pecans grown in Georgia, and makes a delicious addition to toast, muffins or smoothies.
More arrow_drop_down arrow_drop_up

Product Description

We roast small pecan pieces in the oven with a small amount of butter and honey to accentuate and compliment the natural depth of flavor provided by the pecans. Once roasted and cool, we run them through our grinder to produce a butter that's not quite smooth and not quite chunky. A truly unique texture to compliment the flavor that only a pecan butter made from the highest quality ingredients can provide.

Packaging Options

Our Pecan Butter is available in a variety of packages. An economical home box of two jars is our most popular option. The Nut Butter Trio contains one jar of Pecan Butter and one jar of Cashew Butter. Finally, The Trio Gift Crate is a nice gift option containing jars of Pecan Butter, Cashew Butter and our Mayhaw Jelly.

Prefer Fresh Pecans to Pecan Butter?

We offer many different types of pecans and pecan products!
Nutritional Information arrow_drop_down arrow_drop_up
Additional Information arrow_drop_down arrow_drop_up

| | |
| --- | --- |
| Packaging | home box / bulk |
| Ingredients | pecans |
| Specialties | sweet, salty, toasted, gift |
Related Products