Nut Butter Duo
Select Packaging ...
Nut Butter Duo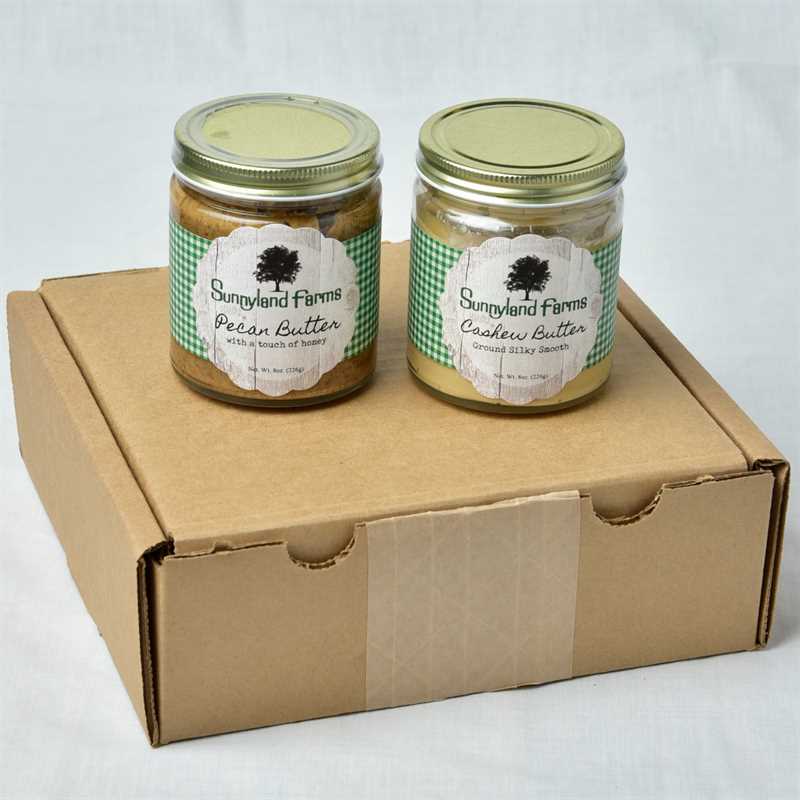 1-Pound "D-I-Y" Bags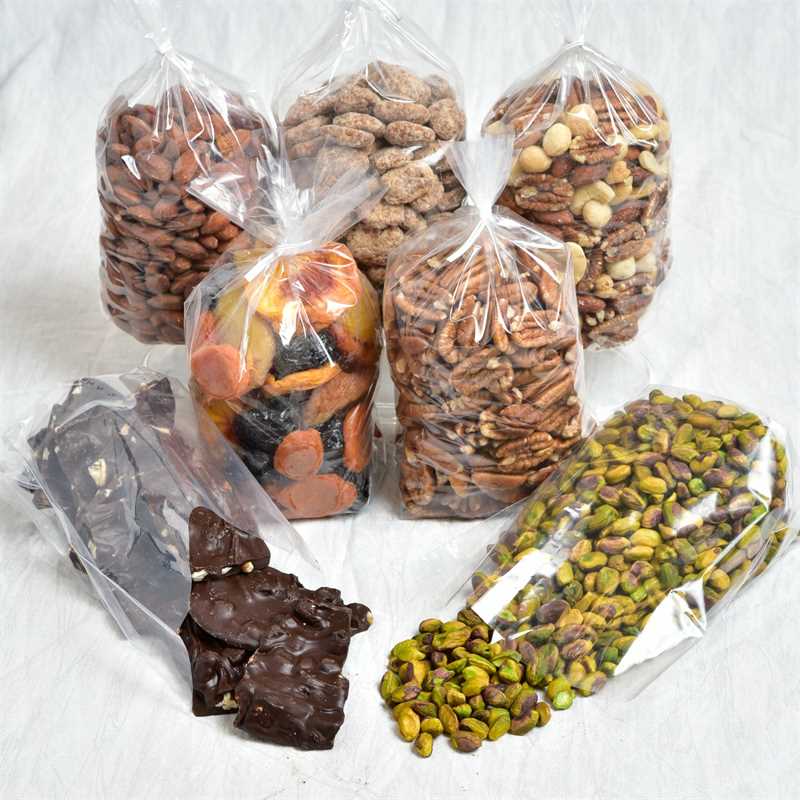 Nut Butter Duo
#65 - - 2 8oz jars 1 of each pecan and cashew butter
Our "Do-It-Yourself" bags are one of the most popular ways to try new products and to restock old favorites. Mix and Match any way you choose.
Pecan Butter and Cashew Butter
More and more folks are looking for healthier, more natural foods. Pecan Butter and NEW Cashew Butter are excellent options. Our Nut Butter Duo features one 8 oz jar of our very own Pecan Butter, made with Georgia grown pecans and one 8 oz jar of Cashew Butter, made with plump tasty cashews.
More arrow_drop_down arrow_drop_up

Product Description

Nut butter is a great way to start the day! And with our Nut Butter Duo you can mix up your routine, with our fresh Pecan Butter and tasty Cashew Butter. Our Nut Butters are also ideal for cooking and baking and make a unique gift.

Packaging Options

Our Nut Butter Duo comes in a number of gifting options. Choose from Two 8 oz jars of cashew butter in a home box. Perfect for cashew lovers! Or try our classic Nut Butter Duo, One 8 oz Jar of Cashew Butter and One 8 oz Jar of Pecan Butter. For those of you who want even more nut butter, we encourage you to try our Gift Crate featuring an 8 oz Jar of Cashew Butter, an 8 Oz Jar of Pecan Butter and an 8 oz Jar of Mayhaw Jelly.
Nutritional Information arrow_drop_down arrow_drop_up



Additional Information arrow_drop_down arrow_drop_up

| | |
| --- | --- |
| Packaging | home box / bulk, 1-pound bags |
| Ingredients | pecans |
| Specialties | sweet, toasted, gift |
Related Products